LOJEL
LOJEL Voja Spinner Frame 77cm Large V3
---
Secure, strong, and unexpectedly light.
Secure your journey. The Voja's injection-molded polypropylene shell is incredibly sturdy, while the 3-point lock system is quick to open and close.
Details
Collection: Voja
Material: Pure Polypropylene Shell
Size: Large
Dimensions: 77x54x32.5cm, 30.3×21.3×12.8in
Weight: 5.5kg, 12.1lbs
Capacity: 112L
Easy as 1, 2, 3..
One large latch, a combination lock, and two smaller slider latches sound like a lot to get through. But the simplicity and ease of this three point lock system is easy to open, while also providing superior security for your items.
Smooth and Strong
Our dual-wheel system was designed for durability and control. Rotating seamlessly at 360 degrees, these wheels deliver a smooth glide and a stable standing position.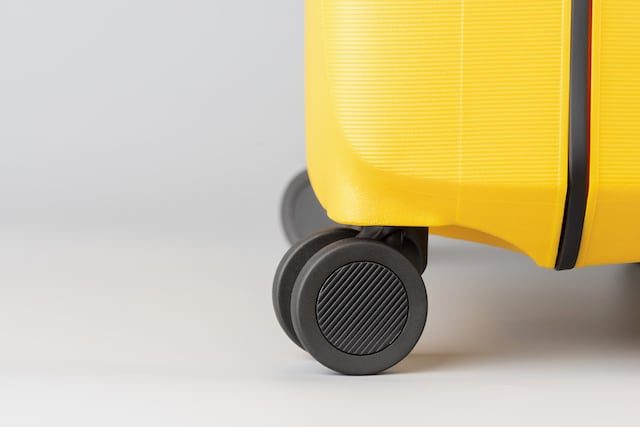 A Place for Everything
Whether separating shoes from garments, or dirty clothes from clean, organize your belongings efficiently with two large chambers and three smaller zippered pockets.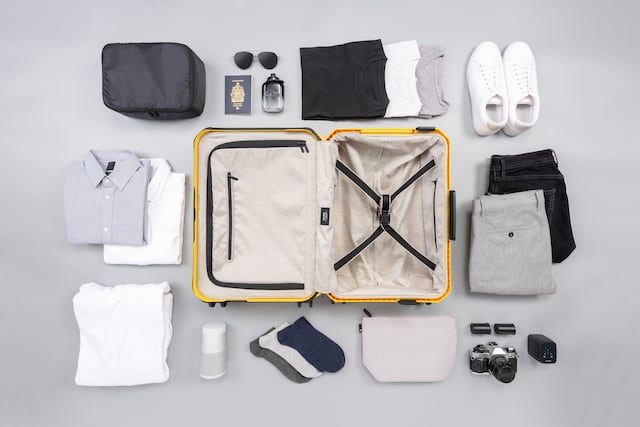 You Can Handle It
Flatten the top of your suitcase by folding this retractable handle back into its body with this handy release mechanism.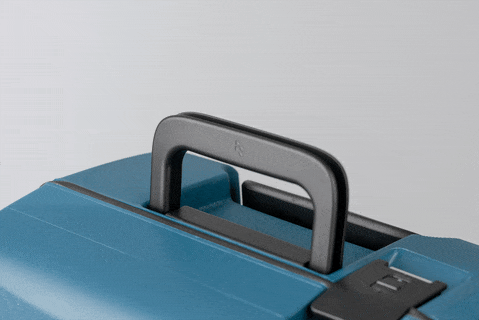 Scratch Resistant
Made from our proprietary polypropylene blend, the Voja is exceptionally durable compared with most suitcases. Its sturdy shell is less prone to cracks and dents typically caused by the force of impact.
Lock with Confidence
Avoid having to replace or mend your ripped bag with our TSA-Approved Combination Lock.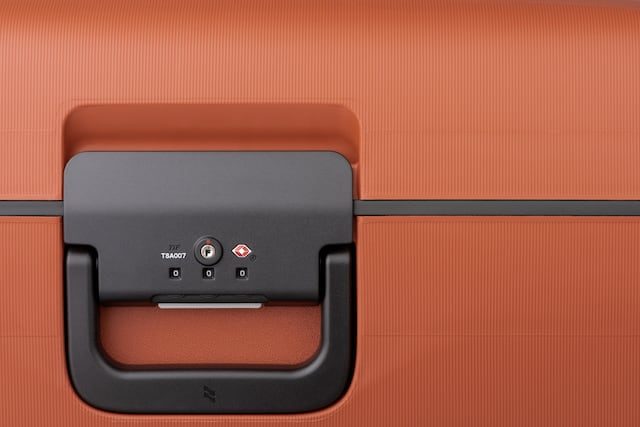 ---