LOJEL
LOJEL EBLO All Conditions Set
---
All the bags you need in one.
The All Conditions set includes the Eblo backpack and sling pouch, changeable shoulder straps for active or city mode, and a packable utility poncho designed to cover your bag while still looking sleek.
With options built in, you're always ready to go, change plans, and embrace the day as it unfolds – no matter the scenario.
Details
Collection : Eblo
Set: All Conditions
Set Contents:
• x1 Backpack
• x1 Sling Pouch
• x2 City Straps
• x2 Active Straps
• x1 Poncho
Material:
Cordura® ECO Fabric 900D Polyester, Full Grain Leather base and trim, Reinforced Nylon Water-Repellent Fabric (Poncho)
Dimensions:
• Backpack: 43x29x16.5cm, 17×11.4×6.5in
• Laptop compartment: 35.5×25.5cm, 14x10in
• Sling Pouch: 25x16x6cm, 9.8×6.3×2.4in
• Poncho: 140x120cm, 55.1×47.2in
Capacity:
• Backpack: 18L
• Sling Pouch: 2.5L
Warranty: 5-Year Warranty
Ready, Rain or Shine
Lose your umbrella (on purpose). A foldable poncho tucks comfortably into the front pocket, designed to cover you and your bag with a streamlined, minimal look. It keeps you dry, and your hands free, as you move through your day.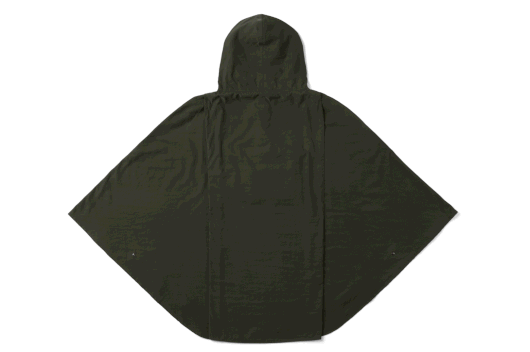 Made for the Elements
Never be caught off-guard by weather again. Created with reinforced nylon, Eblo's poncho is lightweight, water-repellent, and quick-drying. Embrace that feeling of knowing you're ready for anything at a moment's notice.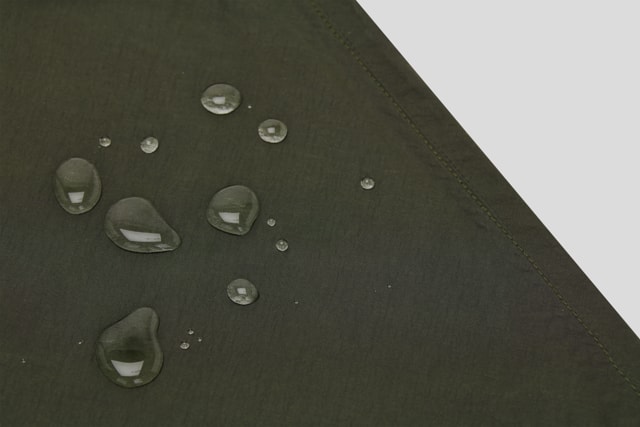 Detach and Go
Interior organization at its best. Your sling pouch acts as a separate internal compartment, secured in its own easy-to-grab spot. With magnetic attachment, it detaches smoothly and snaps right back in place with a satisfying click.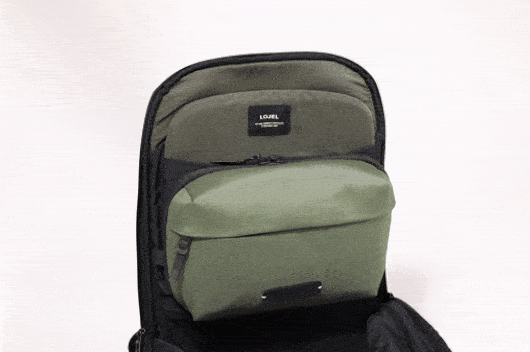 Changeable Straps, Quick Transitions
Strap in for today's adventure. Changeable straps, available in Active or City mode, transform your Eblo from urban casual to performance-ready in seconds — from the office to the trails.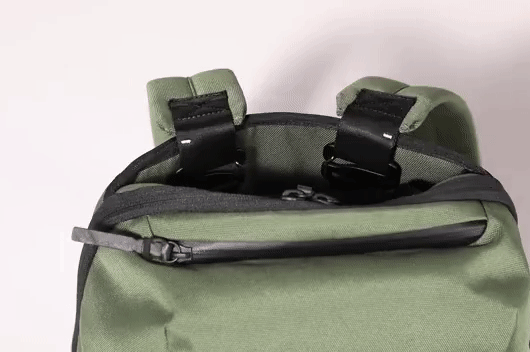 Product Support, Anytime
Product warranty for a modern world. Eblo's Unique Serial ID can be used to register ownership, while its scannable QR code is a physical gateway to warranty support and a fountain of digital LOJEL resources.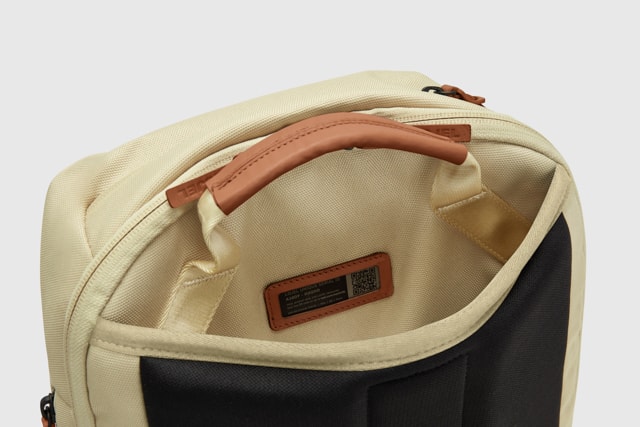 Essentials Where You Need Them
We eliminated the bulky front bottom pocket, creating a convenient top drop pocket instead that's more secure, more streamlined, and keeps your valuables out of your pockets for more comfortable commutes.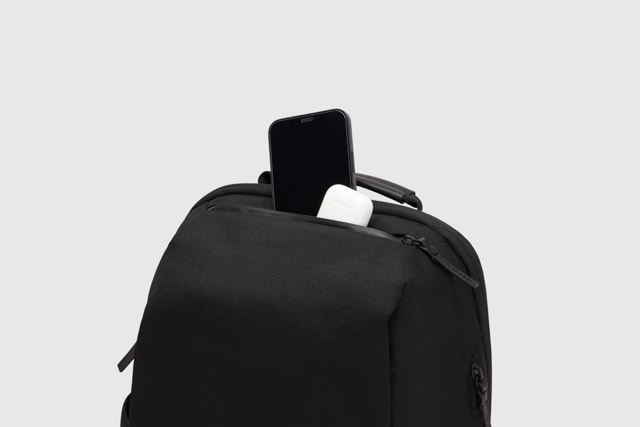 Security Built Right In
Have peace of mind if you lose your bag. Simply slip your AirTag into a discreet pocket, specifically designed to safeguard it, to find your belongings if they're ever misplaced.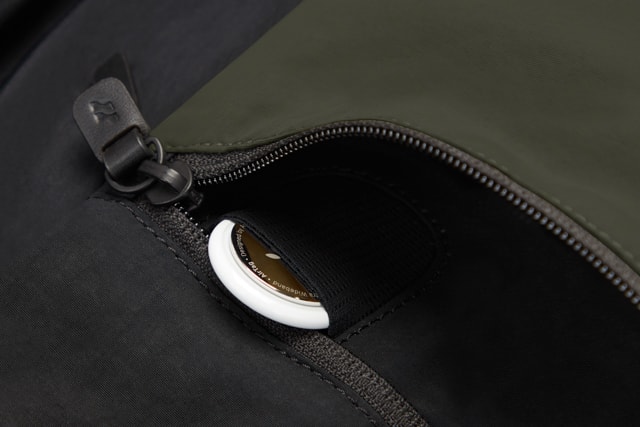 Smart Storage
Avoid external clutter and keep things dry. A sealed side-access pocket stows your umbrella or water bottle out of sight, and prevents it from falling out when you're on the move.
Travel Compatible
Reduce the weight you carry while you travel. A cushioned back panel doubles as a full-length trolley sleeve, so you can pair your Eblo with any rolling suitcase — keeping it secure and avoiding the need to put it on the ground as you go.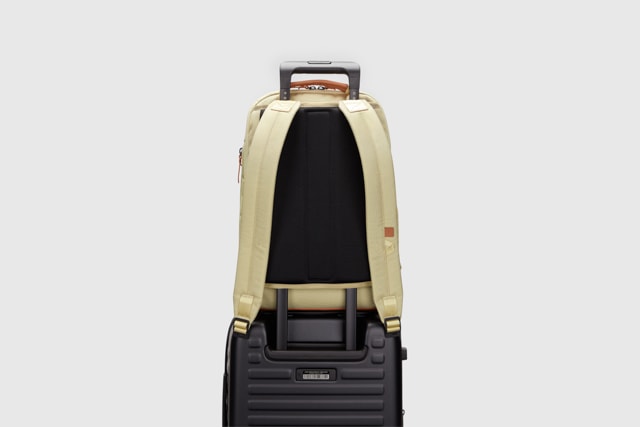 Sourced to Last
Crafted with 100% recycled Cordura®, full-grain leather, aircraft-grade finishings, and a water-repellent coating, the Eblo is cultivated adaptability, designed to last and age beautifully.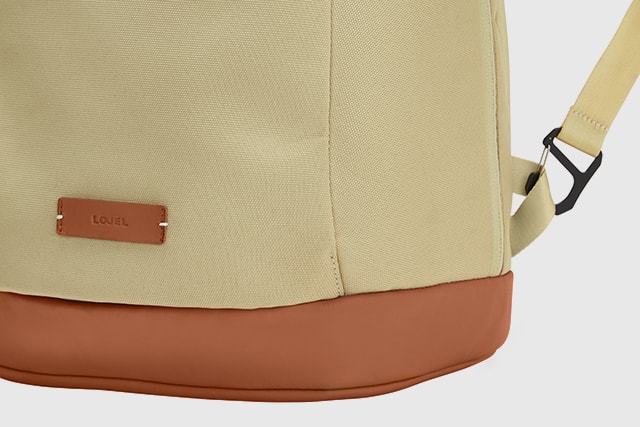 Move Freely
Whether you're popping out for lunch or running a quick errand, the sling pouch was designed for spontaneous outings or lighter excursions. Keep your pockets free and bring just the essentials when you don't need the whole backpack.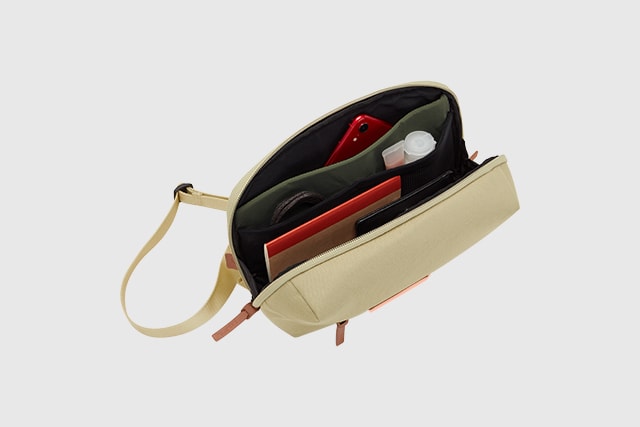 ---