Delsey
DELSEY SECURFLAP BAG - BACKPACK (PC PROTECTION 16")
---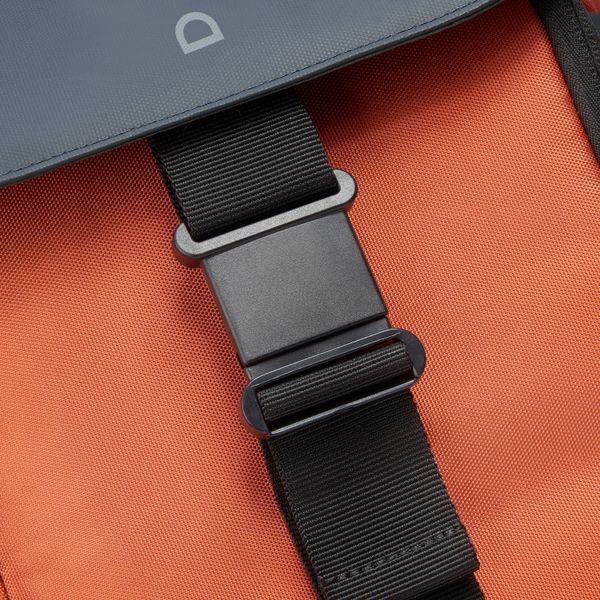 INTELLIGENT SECURE CLOSURE
The SECURFLAP features a unique closure system! Simply press the two parts of the closure together from top to bottom and it closes with a click. This closure system makes this the essential backpack to have to keep your belongings secure and protected on your everyday trips!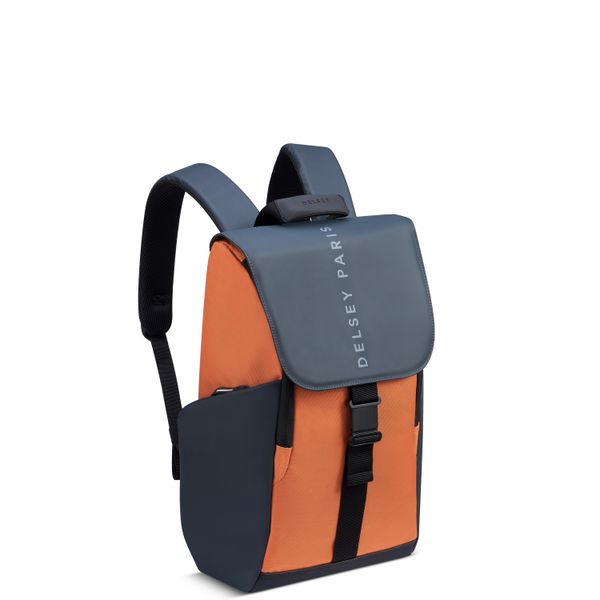 MODERN, ELEGANT DESIGN
The SECURFLAP backpack, with its modern urban styling, takes its inspiration from the world of the outdoors. With its elegant, unfussy design and two-material construction, it offers a range of colour combinations to suit every taste! The top and sides are made from waterproof material to keep your belongings protected in bad weather!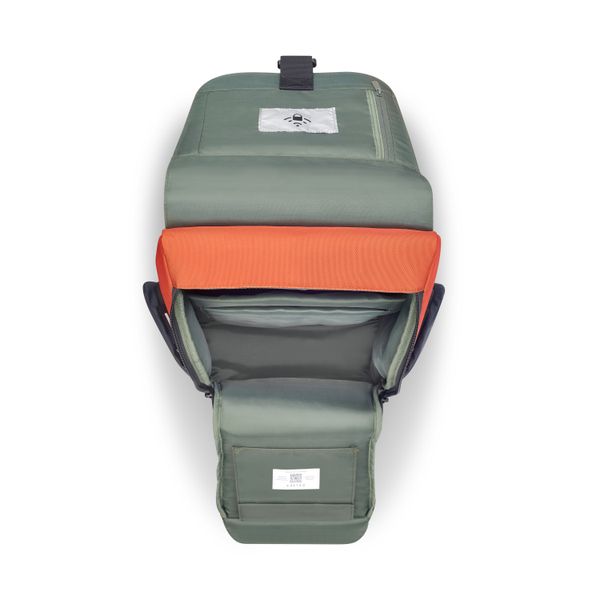 OPTIMISED STORAGE
The two wide-opening zips on the sides provide easy access to the main compartment when the backpack is opened via its intelligent closure system. Inside this compartment are two reinforced padded pockets designed to accept a 16" laptop and a tablet, the rest of the space where you can store all your other items, and two small closed pockets for your personal effects. Two large and instantly accessible pockets for storing a bottle of water or other items are provided on the sides. There is also a small zipped pocket at the bottom on the back where personal items can be securely stored for easy access!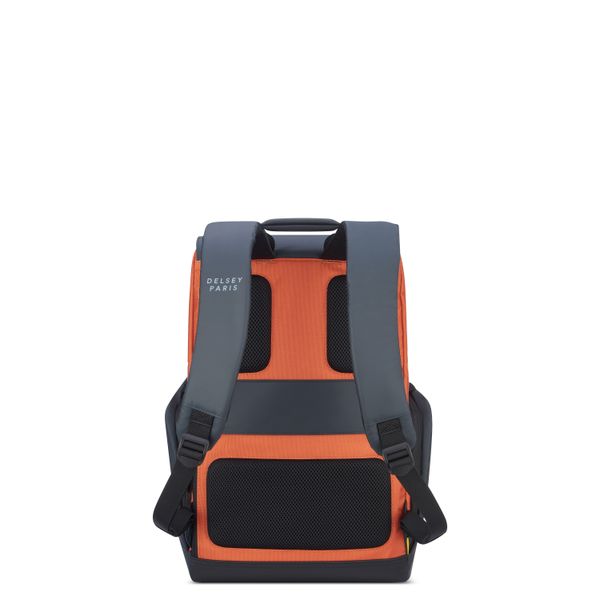 FEATURES DESIGNED WITH YOUR COMFORT IN MIND
The straps and rear sections of the backpack are constructed from a 3D mesh foam to provide optimal comfort and prevent the build-up of sweat. Once you have it, you won't be able to do without it!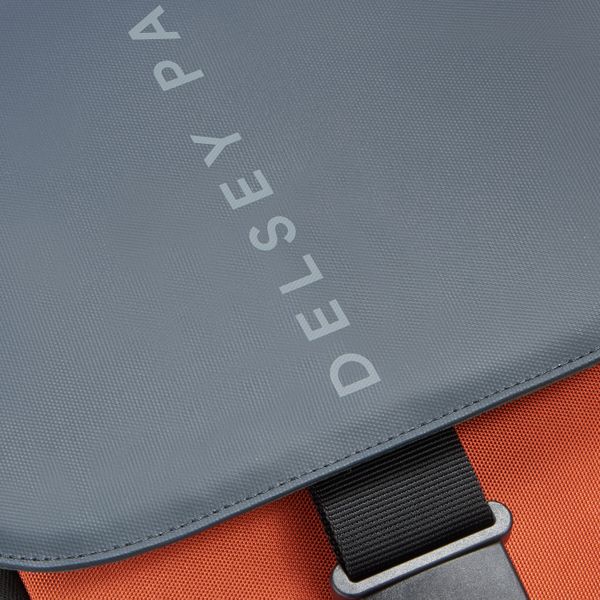 ANTI-RFID POCKET
This backpack features a built-in anti-RFID (Radio Frequency Identification) pocket designed to prevent theft of your personal electronic data. The perfect place to store your phone and debit/credit cards!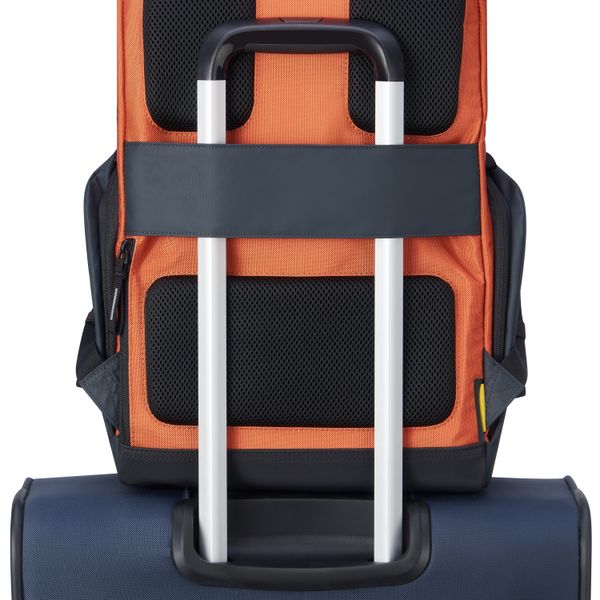 COMPATIBLE WITH THE TROLLEY SYSTEM
On the rear of the backpack is a strap enabling it to be connected to your luggage's trolley system: just the ticket for when you don't feel like wearing it on your back.
Technical Characteristics
Weight: 1,00kg
Dimension: 45,50cm PC protection : 45 x 31 x 14
Volume: 21 L
Material: POLYESTER
Interior:
Compatible with computer and tablet
Fully lined interior
1 flat pocket
Anti RFID pocket
Warranty QR code plate
Exterior:
Ultra comfort top handle
2 side zippered pockets
Backpack comfortable straps
Trolley system compatible
---