Delsey
Delsey Chatelet Air 2.0 ACCESSORY BEAUTY CASE
---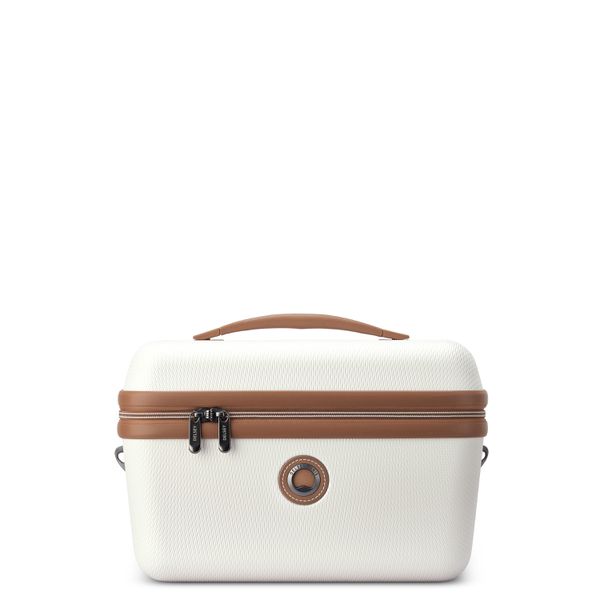 ELEGANCE AND EXPERTISE
CHATELET AIR 2.0 is the very embodiment of French know-how and elegance. Its design evokes traditional Parisian architecture. Its unique lines call to mind the vintage design of the luggage of yesteryear whilst at the same time lending it a modern, contemporary look.
INGENIOUS FEATURES
Ideal for taking your toiletries with you wherever you go. This beauty case has a range of clever features as well as a detachable mirror. Protect your belongings from accidents and mishaps on your travels by storing all your liquid products in the detachable clear pocket.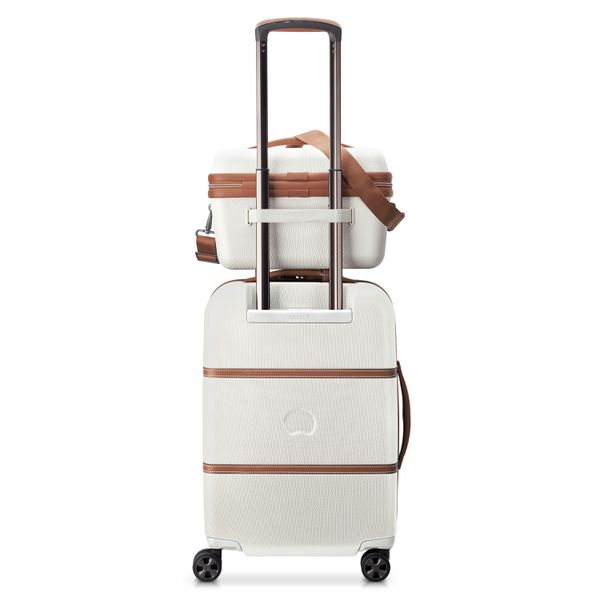 EASY TO TRANSPORT
Adapt how you carry it to suit your needs! You can slide your beauty case onto your suitcase's trolley using the loop on the back. You can opt to wear it on your shoulder via its detachable adjustable strap.
Technical Characteristics
Weight: 1.10kg
Dimension: 23cm : 23 x 32 x 21
Volume: 15 L
Material: 100% POLYCARBONATE
Interior:
Mirror
Warranty QR code plate
Removable 1L clear pouch
Peach touch
Recycled lining
Exterior:
Soft touch side handle for smooth carrying
Trolley system compatible
Removable Address holder
---