Delsey
Delsey Chatelet Air 2.0 80cm XL Trunk
---
Features:
Securi tech double zippers

TSA Lock - Built-in

100% Makrolon polycarbonate

Premium Dual Wheels

French Classic design

20/80 opening to accomodate large items
Key Specs
External dimensions: 80 x 42 x 26 cm

Weight: 5.5kg

Capacity: 104 Litres

Warranty: 10 Years
Description

The Delsey Chatelet 2.0 range has had a 2022 upgrade and a new shape, the clever trunk design is a perfect shape and size for train and car travel as well as air. The more box-like design offers a better packing shape for your clothes as well as a stacking option for your car. The shell is made from the latest in Polycarbonate material which is also ribbed to help prevent scratches and marks. The new version is also lighter and stronger than ever before. The Zippers are the top of the range Securi tech double zippers, these are 4 times stronger than a standard zip keeping your items safe. Inside is lined with premium material and features a zippable side with added pockets. The medium and large sizes feature classic leather effect corner covers. 
This range looks better in real life and offers premium features beyond its price tag.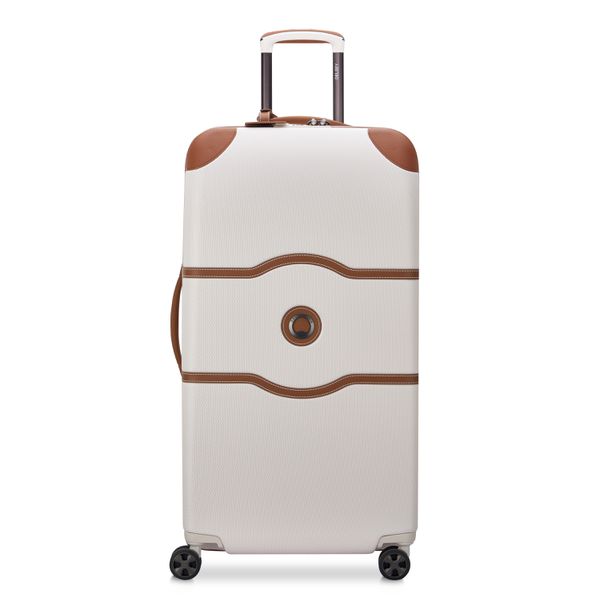 A NEW FORMAT
Practicality and ergonomic design are the key features of this luggage. Its innovative format combined with its four tough and highly manoeuvrable double wheels makes it comfortable to roll wherever you go. Its square shape opens up new possibilities in the way you travel and makes it ideal for car or train journeys.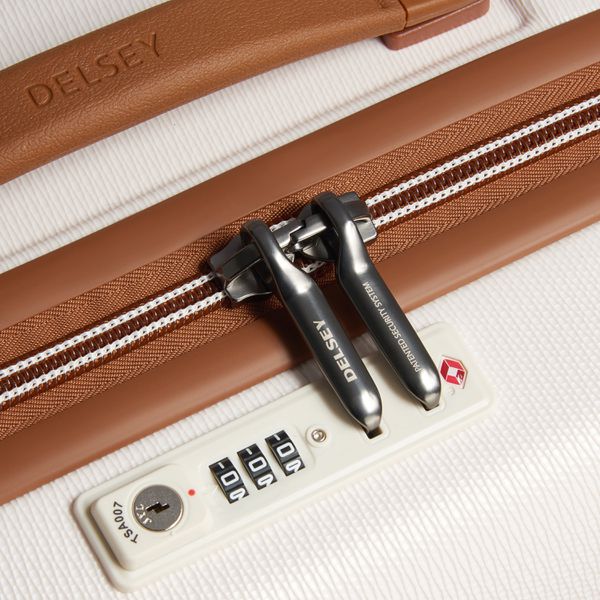 ULTRA-SECURE LUGGAGE
No more luggage damaged by customs! The TSA combination lock enables you to secure your luggage using your own personal code and, at the same time, allows the Transport Safety Authority (TSA) to check your luggage using a special key, without damaging it. Your luggage is equipped with the patented DELSEY PARIS ultra-secure closure system: the SECURITECH® 2 zip. This unique closure system is three times more difficult to break into than a conventional zip, thus providing optimal security for your luggage. The TSA combination lock and the original anti-theft zip are your best allies when it comes to travelling with complete peace of mind.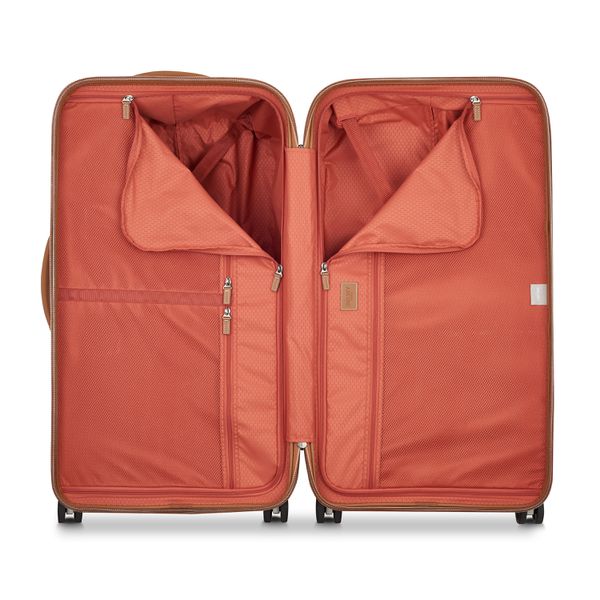 PRACTICAL AND CONVENIENT LUGGAGE
Packing your suitcase has never been so easy! The interior of your suitcase features two compartments fitted with adjustable straps to make maximal use of the space available and enable you to store as many items as possible. The two pouches can be used to store your shoes and dirty laundry and keep the rest of your clothes protected when travelling from place to place, for example.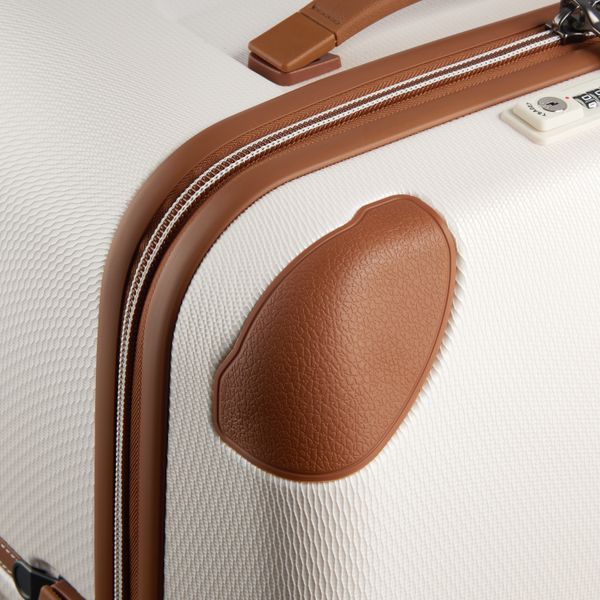 ELEGANCE AND DURABILITY
CHATELET AIR 2.0 is the very embodiment of French know-how and elegance. Its styling evokes the traditional architecture of Paris, and its unique lines call to mind the vintage design of the luggage of yesterday whilst at the same time lending it a modern, contemporary look. Travel with the peace of mind of knowing that your suitcase can stand up to all kinds of bumps and bangs thanks to its specially reinforced corners!
---